Q&A: Getting The Grit Out With Hydraulic Forced Vortex Systems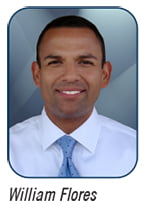 For wastewater treatment operations at municipal treatment plants and industrial sites, grit can be a major problem. If not addressed properly, it can gather in digesters, clarifiers, and aeration basins, requiring time-wasting removal by staff.
Operations rely on grit removal systems to keep this from happening, but not every technology is made the same.
To weigh the options, we sat down with our own William Flores, Vice President, Municipal Systems.
We discussed grit, wastewater plant efficiency, and one new option that has had dramatic results.